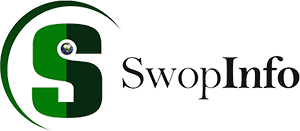 Login
Welcome to a new world of Presenting
SwopInfo.com is a home for all your presentations. Upload your hard work for others to appreciate and assist those not as creative as you. Or have you just realised you need to make a presentation at the last minute? Search via category or keyword to find a similar presentation for inspiration and assistance.
Access and upload presentations from any device
Whether on your desktop computer or your mobile device, you can search for presentations while at home or on the move. Searching for relevant information has never been easier. Why risk losing your hard work by having all that information stored only on your device or carried on a flash drive? Uploading to our site is completely free, giving you that peace of mind. Make your presentation from any device and share your hard work with the world.
Create business groups and free Electronic business cards
Link multiple users together under a company group and advertise yourself to a global audience of potential clients. Upload presentations of your company portfolio and show what your business has to offer.
This website is optimized for Google Chrome
Back To Top